WE DO THINGS DIFFERENTLY BY DESIGNING FROM A CHILD'S UNIQUE PERSPECTIVE, CREATING THE COZIEST, MOST FUNCTIONAL AND COMFORTABLE WARDROBE FOR TINY HUMANS.
Our styles are high-quality that are worth investing in. This allows parents to make meaningful choices with their money by purchasing products that last longer and are passed along from child to child, which reduces wasteful spending, and ensures families love their apparel for years to come.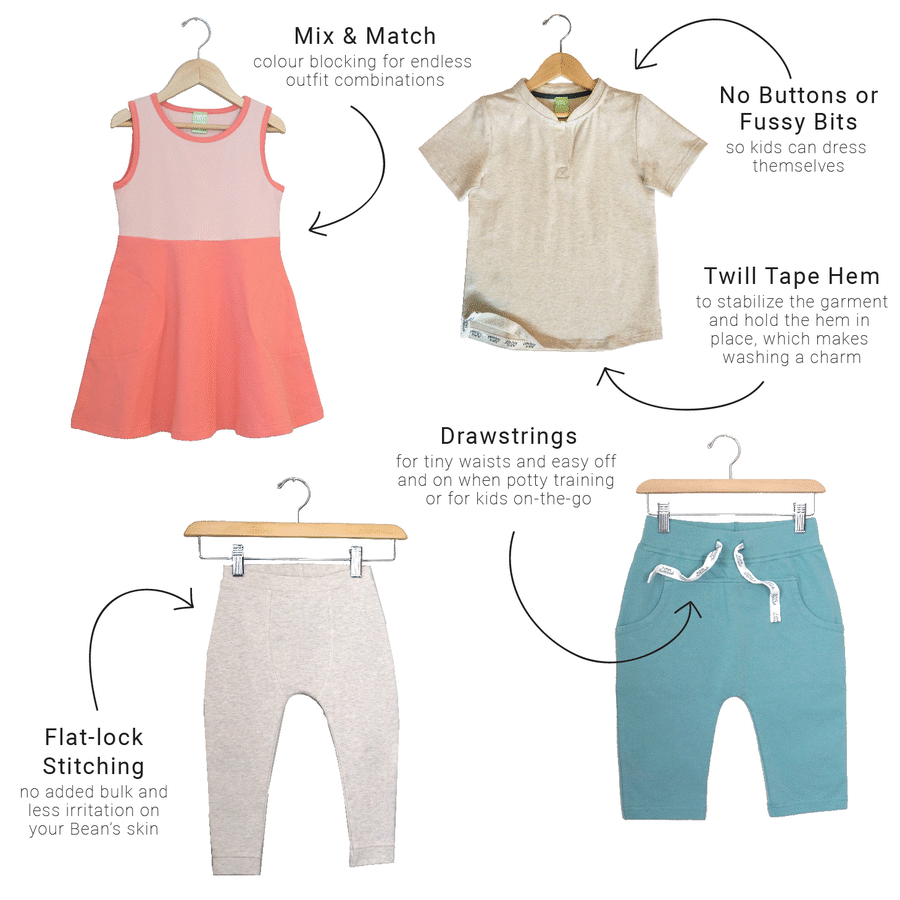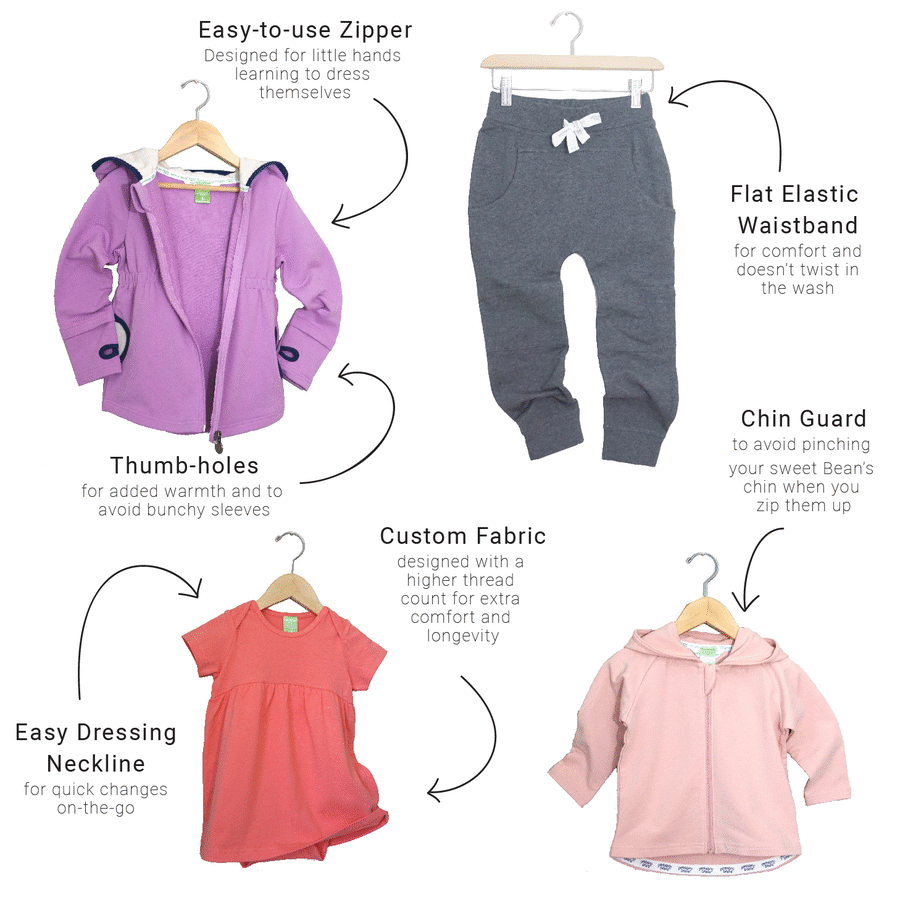 SUSTAINABILITY IN OUR PRODUCTS
OUR INTENTION IS TO KEEP OUR CLOTHING OUT OF LANDFILLS FOR AS LONG AS POSSIBLE. OUR CLOTHES ARE MADE TO LAST.
Many refer to fast fashion as 'disposable fashion' because the bulk of these trendy clothes have a short lifespan and often end up in landfills. Today as consumers, we expect the products we want to be available and affordable. Peekaboo Beans is unique in that we thoughtfully produce our products to ensure sustainability. Our intention is to keep our clothing out of landfills for as long as possible. Our clothes are made to last.